These are marks that I make with no high aspiration. They assure me of my space and my place. They accompany my other work in gathering field recordings and processing sounds derived from these same landscapes.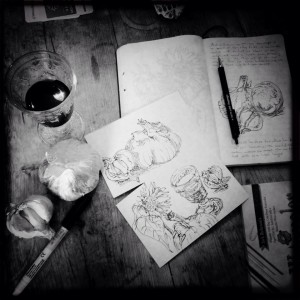 I returned to mark-making after  3 decades of looking elsewhere for nourishment (I had some degree of formal training at Chelsea School of Art in the 1980s) I returned because I had begun to read John Berger, and I found his texts regarding the process of picture making to be so beautiful that I felt compelled to return.
For the most part he spoke of the work being the evidence of someone spending a degree of time engaged in looking at something, and that if the work was successful we could read into the dialogue of what occurred between the subject and the person making the marks. I decided that I wished to leave, for my children, evidence of their father's looking.
This is a record of my time in this particular landscape.
Michael Begg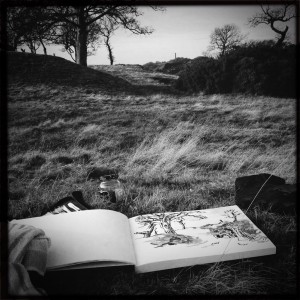 Feel free to get in touch:
[cscf-contact-form]